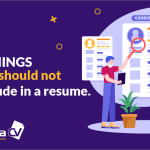 8 Things You Should Not Include in a Résumé
August 31, 2023
I met Sandra when we both joined the same company about ten years ago. We held supervisory roles with a considerable number of people under our management. Three years later, I received an important offer from another company and decided to depart.
I encountered Sandra again a few months ago at a friend's wedding, where she shared that she was still in the same company and position, feeling trapped in her career. Furthermore, she unveiled an intriguing twist to her story. Even though other companies were waving tempting deals, she actually stuck with her current role. Why, you might wonder? While certain tasks had slipped into the realm of monotony, there existed a unique comfort in the familiar—a rhythm she had grown to appreciate.
However, as if orchestrated by destiny, a seismic shift rocked the landscape this year. A new leadership team charged in, redefining dynamics and reshaping rules. And what happened next? Well, her job duties got a big makeover unexpectedly, which narrowed down what she had to do. The allure of exploring new horizons tugs at her, yet the prospect is clouded by a lingering insecurity that stems from a prolonged absence in the job market's active search.
Just like Sandra, lots of folks get trapped in the career doldrums. This happens when you feel like you're going nowhere, and your careers just stuck. The whole feeling of being unchallenged, the same old routine, and not feeling satisfied in your job can really drain your drive and make you super frustrated.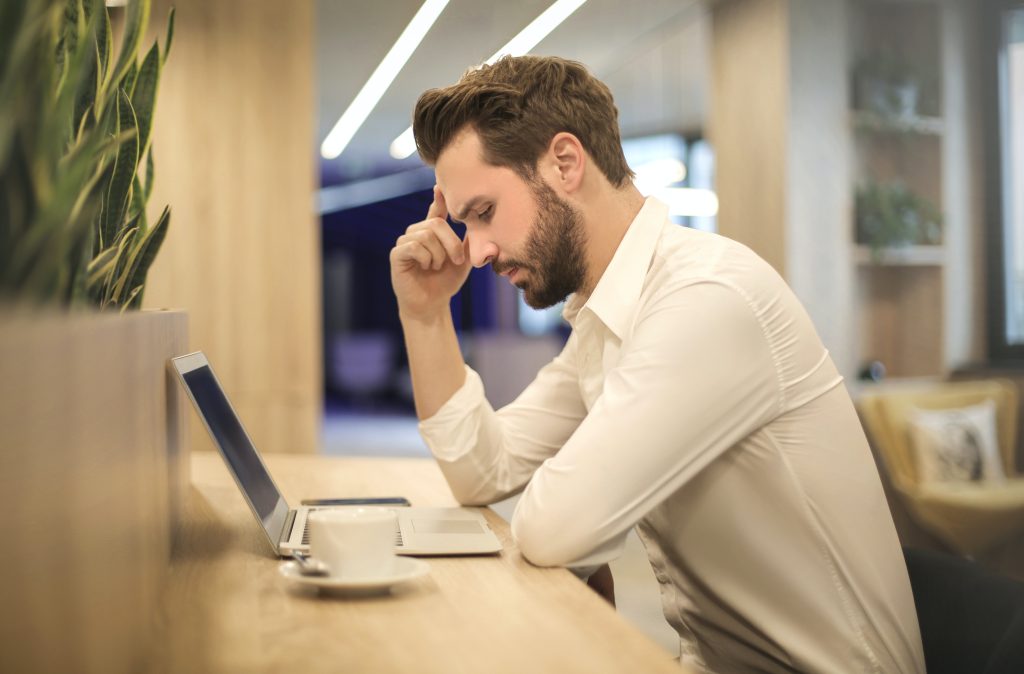 Yet, let it be clear: career stagnation is not the curtain call for your professional journey. It is a challenge to be met head-on, an opportunity for transformation. There exists a roadmap to navigate this terrain, to break free from the shackles of stagnation, and reignite the fervor and zeal that once propelled your work forward.
A study conducted by Oracle in 2021 with over 14.000 professionals in 12+ countries found that 78% of people felt stuck in their personal and professional lives. People feeling anxiety about their future represented 32 percent, people trapped in the same routine 27 percent and those who suffered financially, 25 percent.
A lack of motivation, limited opportunities for growth, monotonous and routine tasks, a strained relationship with one's supervisor, or settling into complacency in one's career serve as triggers for workplace dissatisfaction. These factors can gradually morph into career stagnation. Furthermore, a dearth of networking or inadequate investment in ongoing education and professional development frequently contribute to this state of stagnation.
What to do when you feel stuck?
First, pause and evaluate your present situation. What is causing your discontent? Is it your job, your supervisor, your company, or something else entirely? Once you've identified the root of your dissatisfaction, you can initiate proactive steps.
If it is your boss or company that's the issue, try working on making things better from the inside. Initiate a conversation with your boss regarding your concerns and explore potential resolutions to enhance your work environment. If no viable solutions arise, consider embarking on a job search, even if it entails transitioning to a different company.
If your job is the issue, start by seeking new opportunities. Get help from an expert to create a professional CV and optimize your LinkedIn profile and start utilizing job search engines, networking, and personal connections to uncover positions that align better with your skills and passions. When your current job does not challenge you and does not require most of the skills you possess, then it is time to consider a change.
Here is a valuable tip: Stay consistently informed about evolving job market trends and the sought-after skill sets by recruiters. If you believe you lack skills or knowledge, craft a plan to tackle the issue. While some skills are transferable, others may have to be developed from scratch. Online courses, books, and podcasts are excellent ways of acquiring new knowledge — and work even better if you combine them! keeps your skillset relevant. Your proactive approach propels achievement!
Lastly, explore the boundless opportunities that freelancing unfolds. I ventured into freelancing, orchestrated a career shift, and ultimately birthed a new company – but this is a story for another post.
---
Ready for new career opportunities?
Have one of our top résumé writers and interview coaches help you with your job search and find a new professional challenge.