Is a one-page résumé the golden rule, or do you need two, maybe three pages to truly capture your career essence?
Join us as we delve into the art of résumé crafting, explore industry-specific nuances, and navigate the pitfalls of verbosity.
Striking the Right Balance
When it comes to crafting an impressive résumé, it's all about striking a delicate balance between highlighting your hard-earned technical and interpersonal skills, expertise, and achievements in a way that clearly demonstrates your perfect fit for the role.
There has been a fierce debate among human resources, hiring managers, interviewers, and others regarding the ideal length of a résumé. Some argue that it should be confined to a single page, while others advocate for a more extensive 2–3-page approach.
However, it's vital to recognize that the focus shouldn't be solely on the length of your résumé; it's the content that truly matters. Your résumé must be finely tuned to match the specific job you're applying for. The bullet points outlining your current responsibilities should directly address the job description.
Consider this as one of the timeless truths in the world of résumé writing: Your résumé should be just long enough to tell your story and keep the reader engaged—no longer. It's like a good story; if it loses its spark, becomes repetitive, and you start checking your watch, it's time to wrap it up. As Leonardo da Vinci once remarked, "Simplicity is the ultimate sophistication."
To capture the hiring personnel's attention, your résumé should vividly and succinctly depict your current role, as well as your accomplishments and skills gained in previous positions and companies.
Curious about the optimal résumé length or seeking savvy tips for presenting your journey with crystal clarity? Keep reading to uncover the keys to success.

Type of Industry & Academia
The length of a résumé varies significantly depending on the industry and the specific profession. As mentioned earlier, a résumé should be concise enough to maintain the recruiter's attention but detailed enough to highlight your achievements and skills.
For scientific and medical professions, such as scientists, doctors, or researchers, résumés are often lengthier. These professions require the presentation of publications, research, projects, and specific educational details. In these cases, résumés can extend beyond the typical two pages and reach 5 to 8 pages.
In contrast, industries like technology, graphic design, or marketing often prefer shorter and more visually oriented résumés. Here, the ability to synthesize key information and present it attractively is highly valued.
Therefore, the length of a résumé depends on the industry and the type of job you're applying for. In highly specialized professions, additional length may be necessary to highlight specific accomplishments, while in more general fields, brevity and clarity are essential to capture the employer's attention.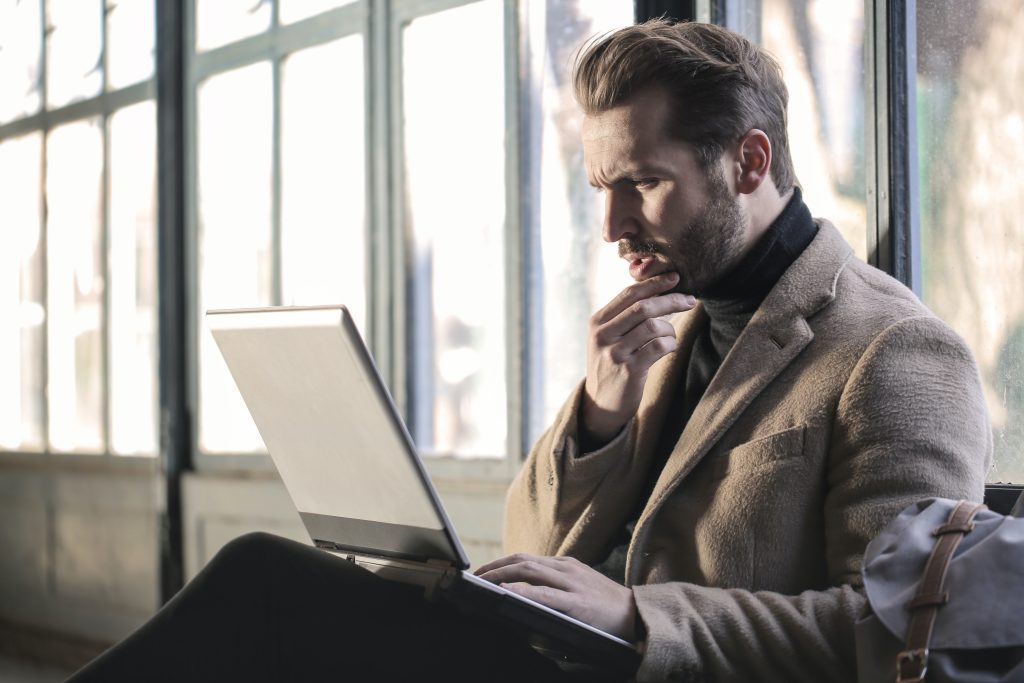 Your experience level is a deciding factor
The ideal résumé length hinges on your experience level and the job you're targeting. Typically, résumés span one to two pages. If you're a recent graduate or have under five years of experience, a one-page résumé often suffices. For mid-to-late career professionals, two pages are usually the sweet spot. This length allows you to summarize extensive roles and achievements while staying recruiter-friendly.
Extending your résumé to three pages or more risks losing the reader's attention. Lengthy content can become repetitive, burying crucial information under verbosity. Additionally, modern résumé reviews often occur on mobile devices or laptops, making lengthy documents less appealing. Exceptions apply, though. As we highlighted in the previous section, fields like academia or the sciences may warrant longer academic CVs, even up to 10 pages, to detail research and publications.
Ultimately, recruiters prioritize substance and relevance over length. In an ideal world, résumés would be one paragraph, presenting only key points that underscore your perfect fit for the job. The goal is to captivate hiring managers swiftly with pertinent information, regardless of the page count
The pitfalls of an overly long résumé
Consider this: TV commercials rarely exceed 30 seconds. Why? Because people's attention wanes when the message isn't conveyed succinctly. Recruiters and hiring managers share a similar sentiment—lengthy professional life stories don't engage them. They crave rapid access to the most relevant details.
An overly lengthy résumé, therefore, works against you. Put simply, if you can't encapsulate your skills and experiences concisely, don't anticipate interview invitations. Instead of captivating your audience, a sprawling résumé risks losing their attention, overshadowing your qualifications, and diminishing your chances of making a strong first impression.
Remember, in a world of quick-scrolling screens, lengthy three-page résumés may deter your audience. Repetition and verbosity can cause the reader to lose interest.
In today's fast-paced recruitment landscape, the ability to convey your suitability succinctly is a prized skill. Your résumé is your first opportunity to demonstrate this skill, and the perils of a protracted résumé should not be underestimated.
Conclusion
The résumé should act as a teaser that opens doors and initiates conversations. The length of your résumé should not be the primary focus, as it can vary depending on the industry you are applying to. Instead, the content is what truly matters. An excessively long résumé could signal an inability to convey a message concisely, and for candidates seeking executive positions, this could be viewed as a weakness.
---
WANT TO CRAFT A RESUME THAT HELP YOU STAND OUT?
Area CV is your trusted partner to help you take your career to new heights. We assist job seekers at every stage of their career journey. Whether you are an entry-level candidate or a seasoned professional, our team of experts is equipped to craft a winning résumé that is highly customized to showcase your skills and achievements.
.